Downtown LA Breakfast Sandwich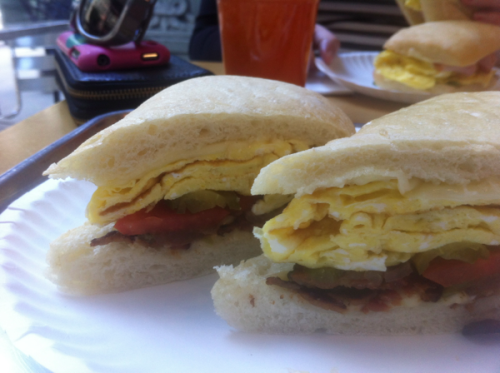 Breakfast sandwich from Sandwich Shop in downtown LA.
Egg, cheese, and bacon on ciabatta. The interesting part is that it's typically served "with vegetables," which means grilled onions and peppers, jalapeños, and tomato. It's very tasty and makes me wonder why I don't see more jalapeños at breakfast.
I've been making my own version of this sandwich the last couple weekends and I've been really happy with it.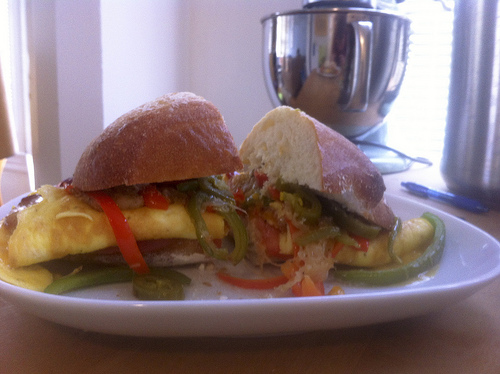 The peppers and onions take awhile to cook, but it's worth it.
My one regret is that I didn't get a chance to try out the Bulgogi Cheesesteak at the Sandwich Shop… Next trip.